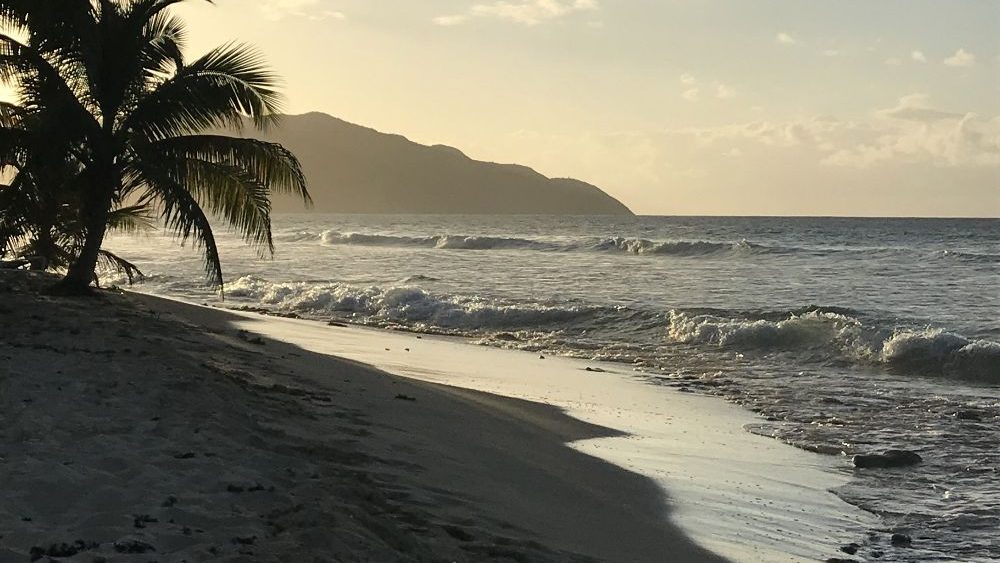 Greetings from St Croix! How fortunate we are to be living in these historic times. 

Whilst much of the news is grim we find pockets of inspiration and reason to hope. That we have the opportunity to witness the power of people in creating a more just world and to see alliances between people of all races all over the world confronting injustice and demanding peace, economic security and real change is special. 

We are paying attention.

If you love and live in the Virgin Islands, you will have seen the remnants of our brutal colonial legacy – sugar mills still dot the landscape, great houses are either in disrepair or have been rebuilt and repurposed as museums and private homes, formerly cultivated sea island cotton seems to grow wild, and eating sugar cane is now a favorite childhood treat and not a death sentence. Great pains have been taken to preserve and protect the architectural legacy of our towns especially. Preservation is not because we glorify colonialism, but because we respect the toil and artfulness of the mostly enslaved people who built these islands' beautiful towns. 

We would be remiss if we didn't talk about Black Lives Matter and how that idea resonates here in the Virgin Islands and the broader Caribbean.

Black lives have always mattered in the Virgin Islands. Our parents and grandparents made sure we knew that our lives were important. Our history is replete with examples of our people fighting to make sure our lives mattered – The Amina in St John in 1733, General Buddhoe, Denmark Vesey who made his mark in Charleston, South Carolina, Nella Larsen, Harlem Renaissance writer, Edward Wilmot Blyden, philosopher, Hubert Harrison, Queen Mary and the Queens of the Fiyabun, D. Hamilton Jackson, Ruby Rouss, Walter I.M. Hodge and Louis E. Brown to name only a few. We are proud of that legacy. From resistance and rebellion to writing the Revised Organic Act to building affordable housing to provide safe shelter, our people have fought for our right to exist and to exist with dignity and equality. 

We are proud of our community today- of the young people committing themselves to change, to the diverse community of people who live and love the Virgin Islands and who are allies in creating the Virgin Islands we love.

We are indeed fortunate.
Wishing you well!
 
Caryn, Stephanie and the Blue Sky Team
Read the complete newsletter here.