School Chirren Seh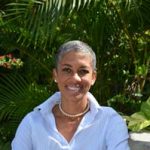 As the outgoing president of the St. Croix Board of Realtors, Caryn's work resulted in many positive accomplishments. One getting a lot of buzz lately is the Historic Preservation Bill currently being considered by the Senate.  While there are some definite holes and parts of the legislation in need of revision, the overall intent of the bill – to preserve and rebuild the beautiful historical fabric of our towns – is imperative to the continued success of our towns.
Read More
Blue Sky News & Featured Listings

The Virgin Islands market is reaching new levels of activity and Blue Sky Real Estate has responded by expanding our reach into the British Virgin Islands!

We also have invested in a new website to better connect buyers and sellers near and far.

Contact us to discuss the many value-rich opportunities on the market today. Our goal is to find the best fit for your needs. We are in-tune with the Virgin Islands market as only a locally-owned brokerage can be. We are ready to listen to your needs and find your Caribbean Dream – so give us a call today!

Price Reduced!

Barefoot Sophistication

Southshore Beauty

North Shore Stunner

Views of both Shores!

A Starter with a View

---

(Cyber) Location, Location, Location

We are excited to announce our new website, packed with new features and designed for a great buyer and/or seller experience. Please check us out at www.https://homebuyvi.com and let us know how it works for you. As with every new tool, a wide-range of feedback is invaluable! Enjoy!


Click Here

CONTACT US FOR MORE INFORMATION

---

---

Blue Sky Sold Listings

Value is king in the Caribbean Real Estate Market! There are fantastic bargains across all of the Virgin Islands, and that is starting to attract new eyes to our shores. We are watching economic data closely and working harder than ever to get our clients' properties in front of the right buyers. The properties below were closed by Blue Sky Real Estate recently and we are thrilled to see the market produce these deals.

Browse all of our Significant Sales on our new website www.https://homebuyvi.com.

SOLD-Excellent Deal

SOLD-What A Buy

SOLD-East End Fabulous

---

INDUSTRY STATISTICS & CONCLUSIONS
Copyright © 2013 Blue Sky Real Estate, All rights reserved.