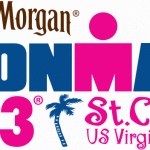 St. Croix's spotlight in international sports shines this weekend with the 27th Annual Captain Morgan Ironman 70.3 Triathlon! The St. Croix Triathlon, known as "Beauty and the Beast," takes place Sunday, May 3. Christiansted town will be buzzing during the days leading up to the official race.
Each year, professionals and new triathletes descend on St. Croix to conquer "The Beast" and enjoy our island life! This race offers 30 qualifying slots for the IRONMAN 70.3 World Championship. Residents welcome the athletes during the Triathlon Jump Up Friday and line the road to cheer for the participants on race day. Come out and watch the racers practice in the Christiansted harbor Wednesday and Thursday, party with them Friday evening during the Christiansted Jump Up, cheer them on Sunday, and celebrate Sunday evening after the race.
Blue Sky Real Estate extends the best of luck to our guest athletes and the Virgin Islands residents who will brave the course this year.
For more information about the race, visit stcroixtriathlon.com.