Blue Sky recently welcomed two top tier agents – Joel Lee and Khyle Davis – to our five star team. Both agents have a rich history in real estate along with unique perspectives that can boost your efforts to find the ideal property.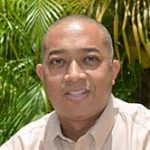 Joel has excelled in the real estate industry for the past 15 years as a Certified Public Accountant (CPA). He is experienced in valuation, taxation, economic analysis and property development. Two of Joel's best qualities are demonstrated by his attention to detail and his ability to help you realize the greatest return on your investment. He accomplishes both by allowing you to make an informed decision using the latest technology available. As a native Virgin Islander his familiarity with the islands will complement your needs. Joel graduated from Bucknell University with a B.S.B.A. in Accounting and is currently a licensed CPA in the Virgin Islands and the state of Virginia.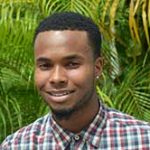 A treasured, former Blue Sky intern, Khyle has honed his real estate skills under the guidance of Blue Sky, top 5 ranked brokerage in the U.S. Virgin Islands. Khyle manages over a dozen properties and is expanding both his property management and sales portfolio. Also a native Virgin Islander, Khyle links his knowledge of the islands with his expertise with property management to help you achieve your property goals.  Khyle spent five years in New York City pursuing an undergraduate degree at St. John's University as well starting a professional career in sales.