St. Croix was abuzz over the holidays with celebrity sightings! Martha Stewart was here, enjoying St. Croix's unique historic properties, the sun and sand with her family, and shopping alongside locals at the Art Farm and La Reine Farmer's Market.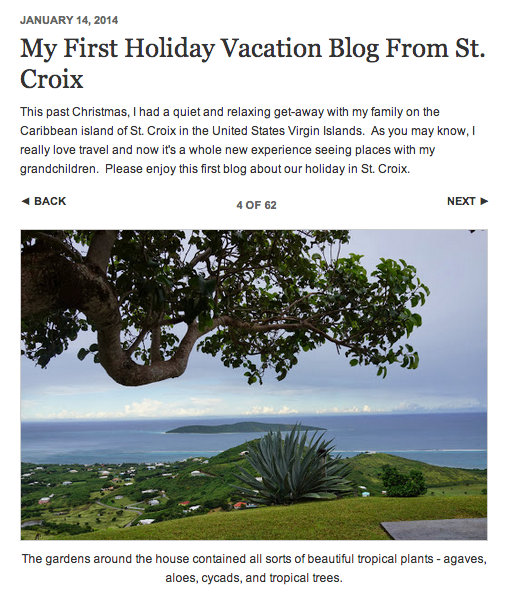 Martha and her family welcomed the New Year in a beautiful island villa with a smashing view of Buck Island. She covered St. Croix extensively in three posts on theMarthaBlog.com. We love to see St. Croix presented as it truly is – a fabulous destination for one and all.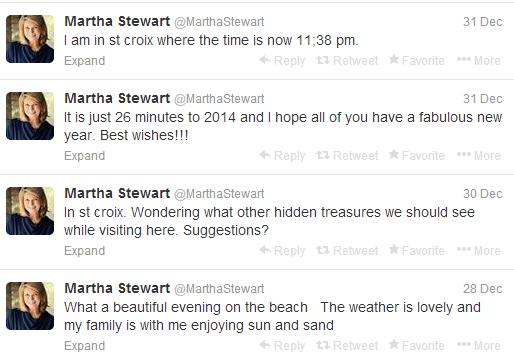 Vice President Joe Biden and his wife also enjoyed a breezy holiday here on St. Croix. It was their third time to spend New Year's here, having enjoyed their stay in 2011 and 2012. Locals were delighted to see the vice president enjoying some tee time at a local golf course and some quiet moments at church.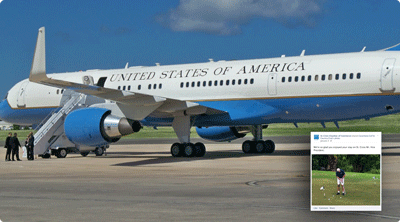 Actor Seth Green and his lovely wife Clare Grant were also spotted enjoying the island. He posted these nice beach photos and videos on his Instagram account.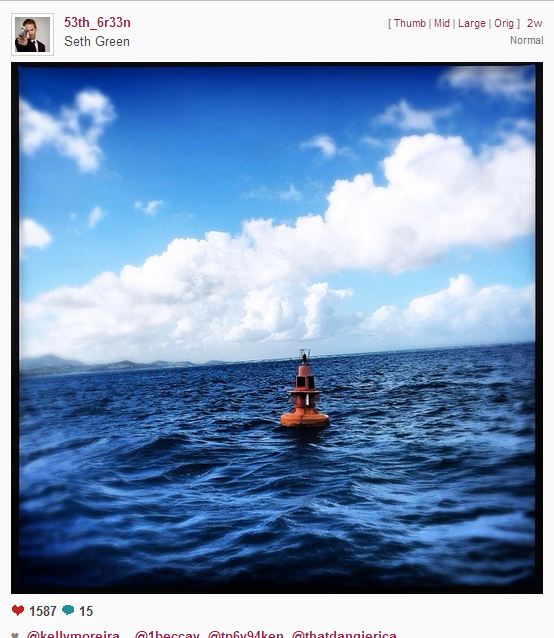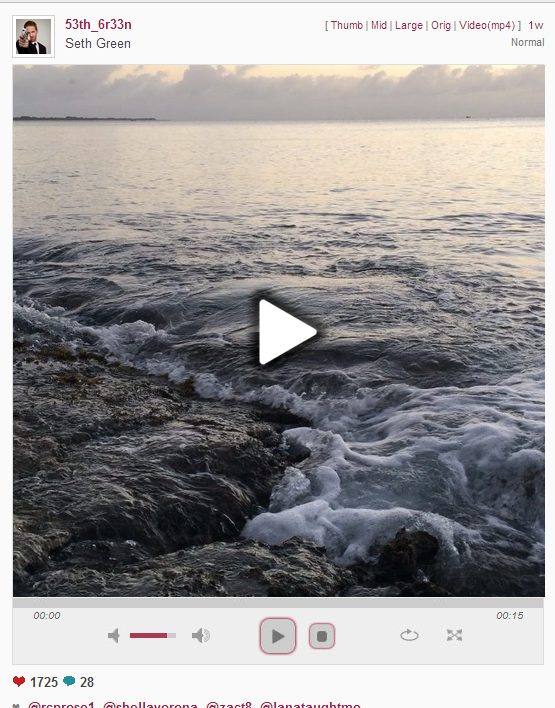 Martha, The Bidens, and Seth are just a handful of the celebrities who welcomed 2014 in warm and breezy St. Croix. Just what makes this island so special that it suits people from all points on the social spectrum? As Cruzan Rum has recently touted, we are the "No hurry" island – we live for now and enjoy our playtime set against nature's most splendid backdrops!
Discover St. Croix's charms for yourself and see why it consistently ranks as a top Caribbean destination year after year in top magazines like Islands and Coastal Living. All under the U.S. Flag! No Passport required!
Plan your dream vacation with Blue Sky Real Estate which represents St. Croix's finest vacation villas. And, if you decide to extend your vacation, Blue Sky Real Estate knows St. Croix best. We will be happy to help you house your Caribbean dream – large or small!