The numbers are in. Year over year market data reveal inflationary pressures and rising interest rates have negatively impacted our market across almost all segments. The residential sector has taken the hardest hit – sales volume is down a whopping 62% and average sales price has trended down by 37%. And even though inventory plunged 11%, the lower supply is not causing prices to rise as higher borrowing costs quell demand and for those in the market, there are limited options especially under $500,000.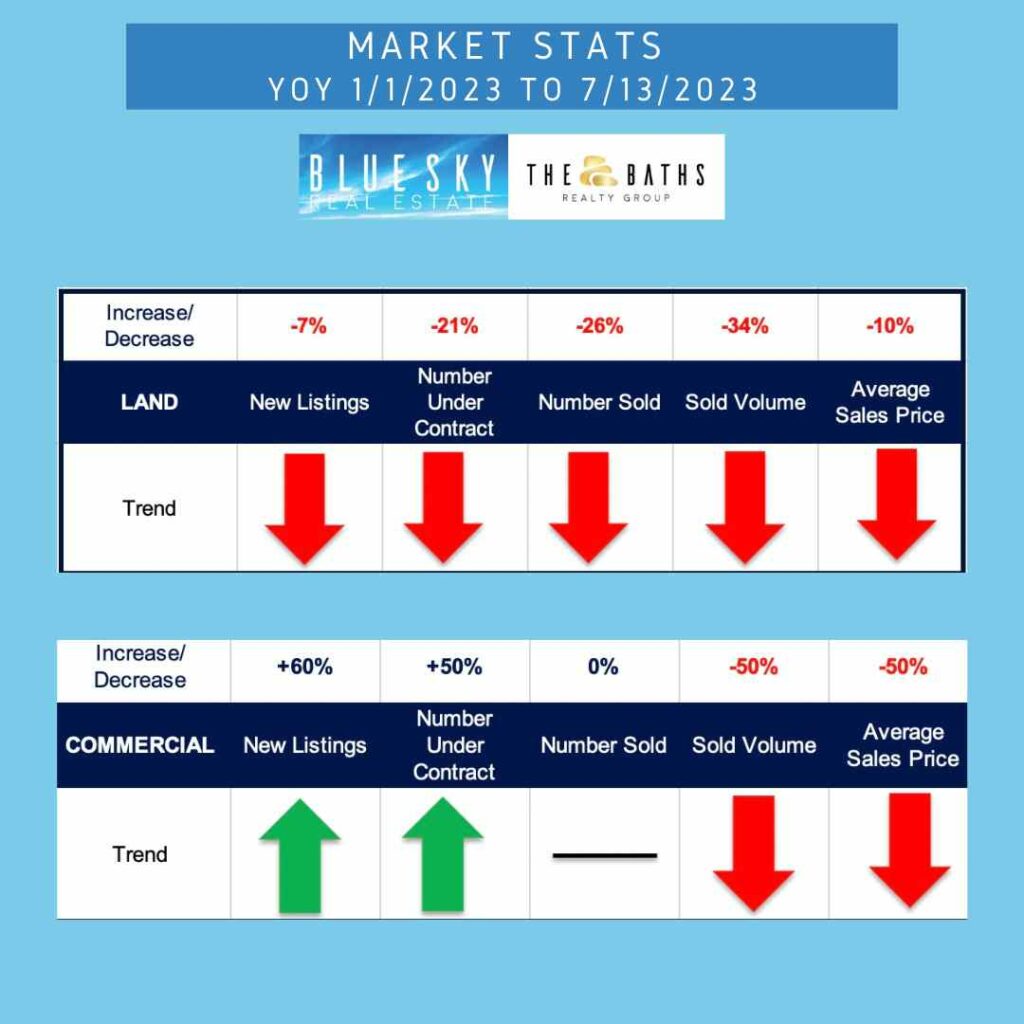 The last few years saw gains in the land sector, but it has suffered since last year as seen by the negative growth in all categories: fewer listings, a 26% drop in number sold and a decrease of 10% in the average sales price. Financing for land opened up this year so we surmise buyers feel trepidation and are holding onto their cash or opting for other investments with better rates of return.
Even though 60% more units became available in the commercial/industrial sector and 50% more went under contract, we see a net zero change in the number sold and a whopping 50% decrease in sold volume and average sales price.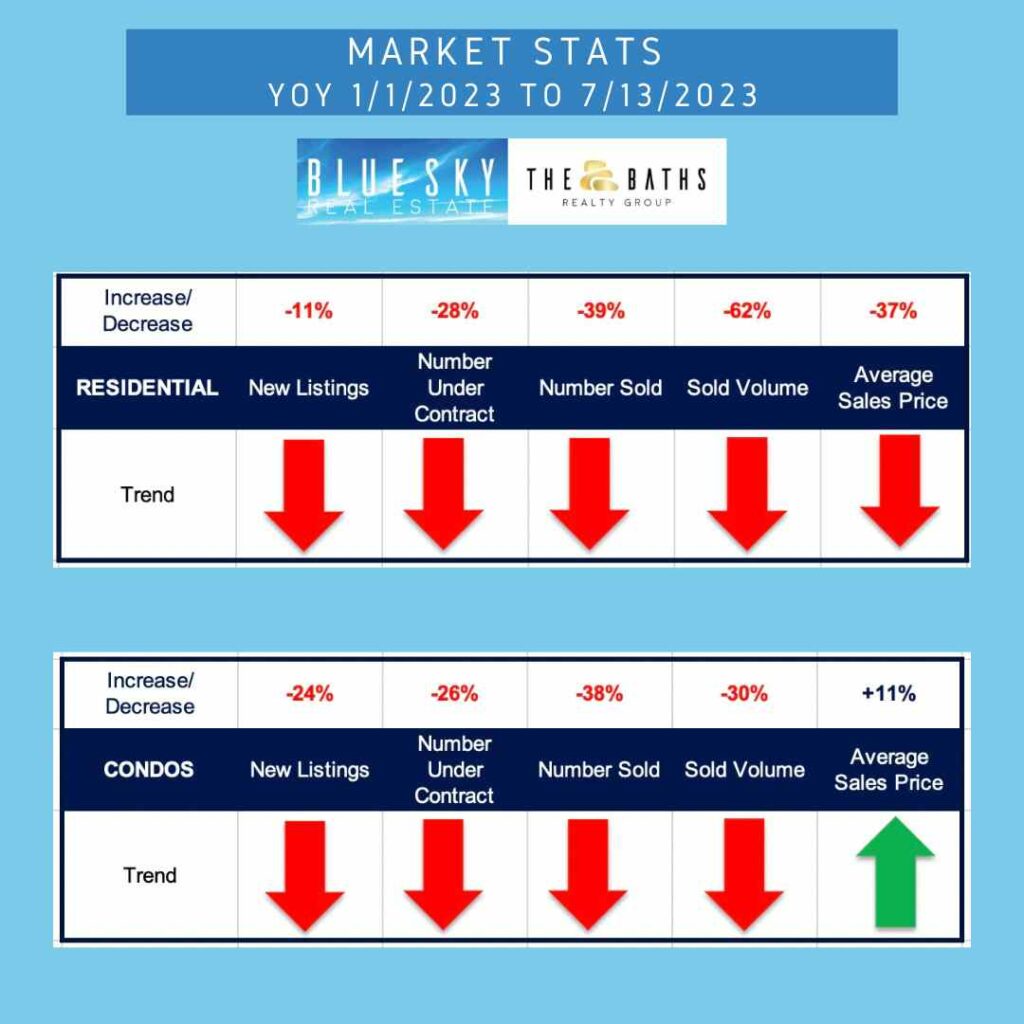 There is a bright spot! The condo market is the only segment with a positive trend. Despite most stats in the negative, the average sales price of condos has managed to improve by 11%. Second home buyers, homebuyers looking for less fuss, more options with amenities? Yes! These are, for the most part, newcomers to the island seeking investment properties or easy island living.

Inflation is cooling nationally so we foresee a more positive second half of 2023.