The excitement of purchasing a home comes with many decisions. Location, school district, square footage, and the list goes on. However, when it comes to aesthetics, often flooring type and wall colors might take precedence. The kind of foliage homeowners want dotting their properties probably isn't the first thought. Still, it is one of the most beautiful and elegant touches you can add to such a significant investment. The US Virgin Islands boasts a diverse array of native trees and plants where anyone is sure to find the perfect addition to their dwelling. The iconic palm tree is what people envision when they think of the Caribbean, but that is just the tip of the iceberg when it comes to island greenery. Whether you seek a property with a developed green space that is just waiting for you to throw up your hammock and enjoy the shade, or you want a clean slate where you can build your own tropical backyard, the possibilities are endless.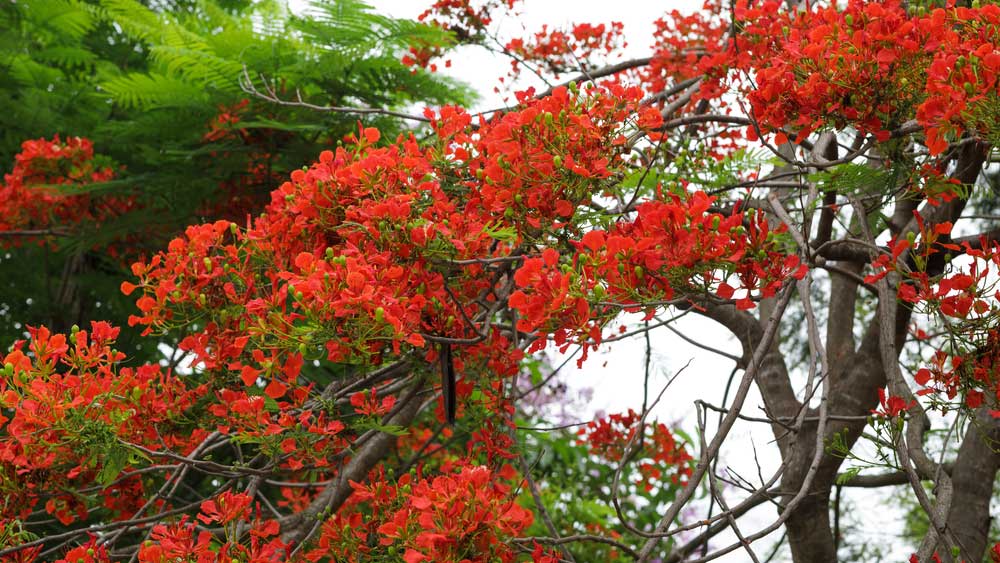 Virgin Islands' green space includes both native and migrant trees and plants that add to the essence of a tropical livelihood. Many homebuyers are lucky to find properties that come with a mature green space. Popular trees found dancing in backyards include the flamboyant tree that provides owners with a gorgeous crown that spreads wide with blood-orange or yellow flowers. Lignum vitae are slow-growing evergreens with a sturdy bark; the perfect provider of shade for a backyard picnic. Property owners who are fortunate enough to have kapok trees enjoy a beautiful deciduous tree that can grow to a massive height of 80 feet. Known as the silk cotton tree, the fibers of the kapok tree have many practical uses, including the padding of pillows and mattresses. The majestic mahogany, tibet, and saman trees are decadent additions to mature backyards and courtyards alike. Who can forget the tyre palm, the only remaining native palm, as a mainstay in a well-rounded Caribbean yard. One can also find edible fruit-bearing trees like mango, tamarind, sugar apple, genip, noni, papaya, coconut, and many others filling out yard space all across the Virgin Islands.
You can't forget curb appeal. You definitely want to wow with the backyard aesthetics, but the initial draw is in the plants that adorn the front of your homes. For condo and apartment dwellers, plants can brighten up any porch or balcony. The official flower of the Virgin Islands, the yellow cedar, is a lovely welcoming piece into your island home. The bright yellow trumpet-shaped flower can be spotted across the Virgin Islands. Other natural ornamental plants to consider are the hibiscus, frangipani, century plant, liana fragante, hand leaf plant, locust berry, dog caper, and wattapama. For homebuyers that find themselves falling in love with properties in arid locations, the night-blooming cereus cactus, prickly pear cactus, woolly nipple cactus, and Turk's cap are all fabulous choices to decorate your property with.
The choices are endless when it comes to choosing the best trees and plants to accent your property. Whether you have a sprawling piece of land or share walls with your neighbors, there is a piece of nature that is perfect for your home. Trees and plants are held in high esteem in the Virgin Islands and the Caribbean. They provide their communities with multiple uses to include medicines, food, materials to make tools and crafts, and beautification. Every tree and plant has a unique quality it possesses. Do a little research and pick the best ones to express who you are on your little piece of paradise.