Leave the world behind at Estate Coral Reef, one of those rare places where your fantasies are quite likely to come true. You'll want to slip off your shoes and tie on a sarong the instant you arrive. Dip your toes into your private pool secluded from the world by the palm-lined groves. Be relaxed by the sounds of the breeze through the trees and the soothing sound of wind chimes. Crack open a coconut or sip some wine, whatever your pleasure this is the ultimate spot for relaxation.
Estate Coral Reef has undergone extensive renovations and is newly furnished with marble throughout the house.
This privately gated 4 bedroom, 2.5 bathroom residence evokes the romance of both exotic travels around the globe and the serenity of the island. A large living room shares its seashell collection with plantation furnishings and the designer fabrics from the spice isles of Indonesia. Built-in cabinetry throughout the house recalls storage crafted for a sailing schooner. Your kitchen, larger than many apartments, is outfitted with all new appliances and silverware for dining inside or outside whenever you want to enjoy the sound and scent of the surf close by. The West Indian-style window shutters open to admit the trade winds.
The entire frame of the house is made from custom coral. Unique details like seashell and coral trim and designer fixtures lend extra charm to the bathroom spaces. The master bedroom and has its own sun terrace next to the pool while the other three bedrooms overlook lush tropical plantings.
The living room provides a flat screen surround sound TV offering both inside and out musical surround sound. It opens into a large pool area which is cut with coral tile walls and where you can laze away balmy days in the water. Grab your surf board and you are only a 2 minute drive to the best surf location on island during the surf season.
With its many charms, Estate Coral Reef's most unforgettable feature is its lush landscaping and surfing beach where you can surf all day long with no crowds and only frigate birds for company. Search for shells each morning and collect smooth sea glass at sunset—you'll discover a sense of well-being you'd almost forgotten was possible.
Low Season
Nov 1 – Nov 27, 2013
7 night min stay
$2300
High Season
Nov 28 – Apr 20, 2014
7 night min stay
$3000
Low Season
Apr 21 – Nov 26, 2014
7 night min stay
$2300
HighSeason
Nov 27 – Apr 19, 2015
7 night min stay
$3000
Online Payment is available, Contact Us for more Information.
Map
Cane Bay Rd, St Croix, USVI
Blue Sky Real Estate Agent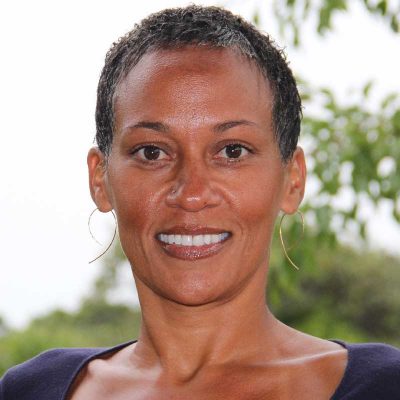 Stephanie Hodge
340.626.2318
Stephanie's ability to navigate the nuances of the islands makes your buying and selling experience easier and more fluid€" whether you are seeking to buy or sell residential, commercial or land properties. Born and raised on St. Croix, she is..
Contact
Message has been sent successfully.